CONTACTO MESH
A Self-Fixating Mesh
CONTACTOTM Mesh is a self-fixating mesh ideal for laparoscopic inguinal hernia repair. It needs absolutely no fixation. Its anatomical shape facilitates easy deployment and results in better post-operative patient compliance.
SELF GRIPPING: ATRAUMATIC GRIP HELPS IN FIXATION
ANATOMICALLY DESIGNED MESH THAT CONFORMS WITH INGUINAL ANATOMY
POROUS STRUCTURE FOR FAST TISSUE INGROWTH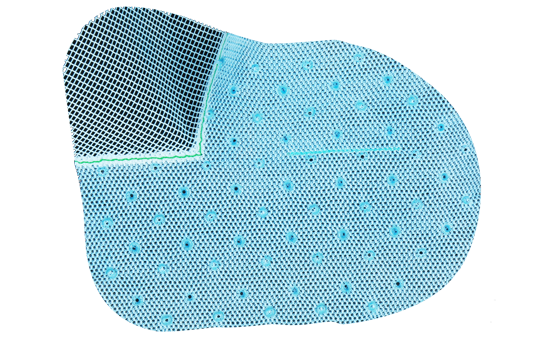 Easy repositioning during surgery.
Multidirectional elasticity.
Indication
CONTACTOTM mesh is indicated for use in laparaoscopic inguinal hernia repair.