NAUTICA
Intracoronary Shunts
The NAUTICATM Intracoronary Shunt is specially designed to provide a bloodless operative field during vessel anastomosis procedure . The simple yet effective design temporarily allows the blood flow towards distal bypass route from anastomosis site in the vessel. The NAUTICATM Intracoronary Shunt facilitates anastomosis during Coronary Artery Bypass Grafting & Beating Heart Surgery. NAUTICATM Intracoronary Shunt is a radiopaque one piece device consisting of flexible silicon hollow shaft having bulb shaped tip.The radiopaque tag indicates diameter of the bulb & is attached to the shunt via suture. The NAUTICATM Intracoronary Shunt is safe and easy for insertion & is removed from the vessel just prior to the completion of anastomosis.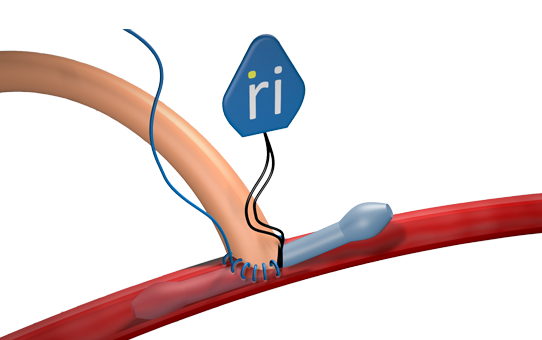 Vessel Occlusion, Stenting & Distal Perfusion.
Specially designed for better visualization at the site of anastomosis.
Soft Silicon Bulb Tip - Easy Atraumatic Insertion & Removal.
Broad Bulb Tip Ends - Secures with the arterial wall & builds a bloodless operative field.
Indication
Please review the instructions for use prior to using these devices for a complete listing of indications, contraindications, warnings, precautions, potential adverse events and directions for use.
Size Chart
| SR.NO | NAUTICATM INTRACORONARY SHUNT | PRODUCT CODE |
| --- | --- | --- |
| 1 | NAUTICATM Intracoronaty Shunt 1.25 mm | ICS 125 |
| 2 | NAUTICATM Intracoronaty Shunt 1.50 mm | ICS 150 |
| 3 | NAUTICATM Intracoronaty Shunt 1.75 mm | ICS 175 |
| 4 | NAUTICATM Intracoronaty Shunt 2.00 mm | ICS 200 |
| 5 | NAUTICATM Intracoronaty Shunt 2.50 mm | ICS 250 |
| 6 | NAUTICATM Intracoronaty Shunt 3.00 mm | ICS 300 |
Product IFU
Note: IFU will be displayed after MDR Certification