GLUQUANT A1C
HbA1c analyzer
GluQuant A1c is a benchtop fully automated HbA1c analyzer based on Ion Exchange Chromatography with HPLC principle. HPLC remains the GOLD STANDARD method for estimation of HbA1c and is used as reference to calibrate other HbA1c measuring technologies.
GLUQUANT A1C USES THE ESTABLISHED INTERNATIONAL REFERENCE METHOD OF CATION EXCHANGE HIGH PRESSURE LIQUID CHROMATOGRAPHY
NO SAMPLE PRE-TREATMENT IS REQUIRED
DIRECT PRIMARY TUBE SAMPLING WITH CAP PIERCING
AUTOMATIC SAMPLE ENTRY, ON BOARD CAPACITY OF 50 SAMPLES WITH AUTOMATIC BARCODE READER
SAMPLE CYCLE: ≤ 150 SECS/TEST HIGH PRECISION, CV≤2%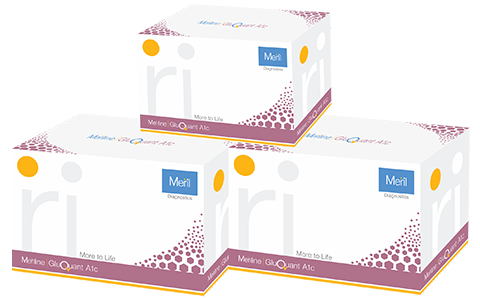 Intuitive user interface.
Fully automatic walkaway system with fast sample processing speed.
HbA1c (NGSP and IFCC), HbF, eAG can also be tested at same time.
Eliminates unstable and variant HbA1c interference.