MITSU FST SUTURE
Polyglactin 910 Suture- Fast
MITSU FSTTM offers reliable short-term wound support with minimal tissue trauma. It is a short-term absorbable, braided, and coated synthetic suture, made of low molecular weight Polyglactin 910. Made from a copolymer of 90% glycolide and 10% lactide, MITSU FSTTM (Polyglactin 910) suture is available only in an undyed version. It degrades by hydrolysis, assures predictable and reliable absorption.
RETAINS 50% KNOT TENSILE STRENGTH FOR UP TO 5 DAYS
COMPLETE MASS ABSORPTION BY 42 DAYS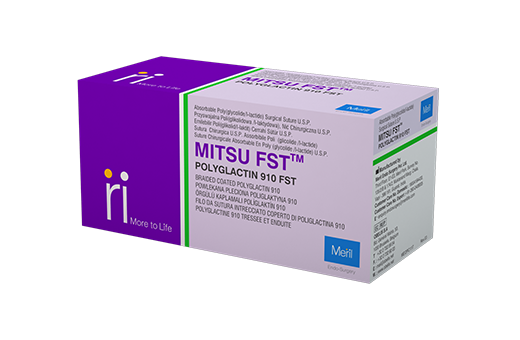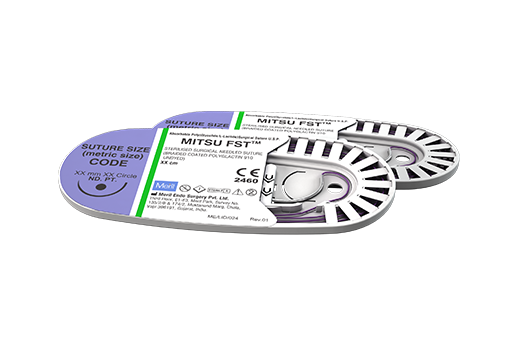 Predictable and constant degradation rate when compared to natural absorbable suture material.
Excellent handling properties.
Indication
Indicated only for use in superficial soft tissue approximation of the skin and mucosa, where only short-term wound support (7-10 days) is required
Preferred choice over conventional suture for episiotomy and skin closure
Product IFU
Note: IFU will be displayed after MDR Certification