MEGASORB PLUS
Polyglycolic Acid Suture with Chlorhexidine
MEGASORB PLUSTM is a mid-term absorbable braided synthetic suture, made of polyglycolic acid and coated with chlorhexidine, an antibacterial agent. It degrades by hydrolysis and provides predictable and reliable absorption. MEGASORB PLUS suture is coated with a mixture of Polycaprolactone and Calcium Stearate. This is dyed violet by a FDA approved colour additive. It is also available in an undyed version.
COMPLETE MASS ABSORPTION BETWEEN 60 TO 90 DAYS
RETENTION OF 70%-80% KNOT TENSILE STRENGTH UP TO 14 DAYS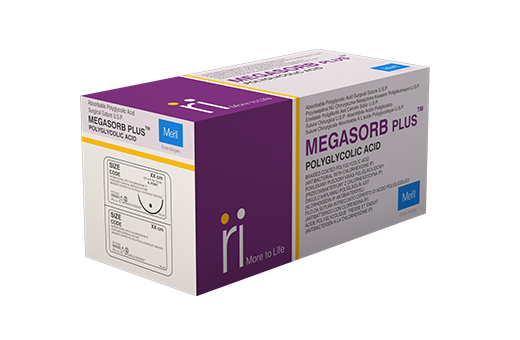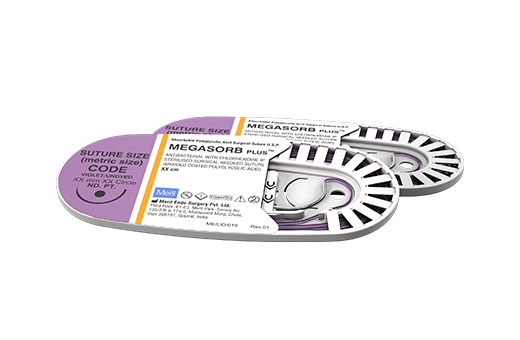 Antibacterial wound closure.
Gentle knot repositioning.
High knot holding capacity.
Minimised inflammatory reaction.
Indication
Used for general soft tissue approximation and/or ligation across suitable surgery types.
Product IFU
Note: IFU will be displayed after MDR Certification