Sirolimus Eluting Coronary Stent System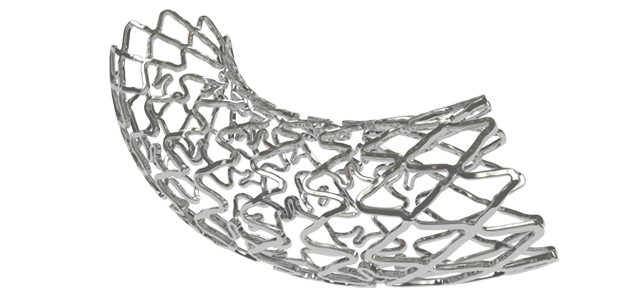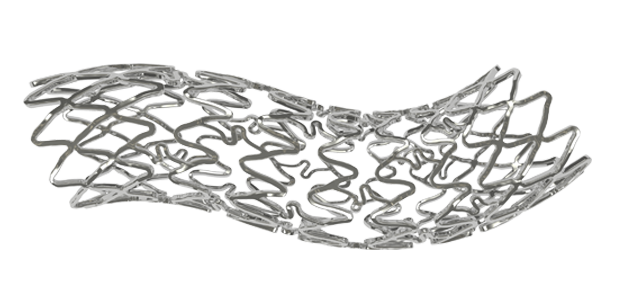 0%

STENT THROMBOSIS

1.6%

LOW MACE AT 3.6 ± 0.6 YEAR MEAN FOLLOW-UP
METAFOR
MetaforTM is a Sirolimus Eluting Coronary Stent System with an ultra-thin 65 µm strut thickness.
Metafor SES is NexGen Cobalt Chromium Coronary Stent System that has a unique cell design comprising an intelligent mix of open and closed cells.
It has a low strut thickness of 65 μm cobalt chromium L605 coupled with variable strut width composition resulting in a structure which provides optimal radial strength with flexibility.
Biodegradable Polymer: 2µm low thickness, stable and elastic polymer.
MetaforTM is based on the proven BioMime DES.
Benefits
Ultra-thin 65 µm strut thickness & Biodegradable Polymer for Faster Healing
Strut Width Variability for optimal radial strength & conformability
Morphology Mediated Expansion for Lesser Edge Dissections
Novel Hybrid Cell Design with Open cells in the middle for Adequate Side Branch Access
Product Specifications
| | |
| --- | --- |
| Stent material | Cobalt Chromium L605 |
| Stent Strut thickness | 65 µm |
| Stent architecture | Hybrid Cell Design with Non-Linear links |
| Drug | Sirolimus |
| Polymer | Biodegradable + Biocompatible |
| Delivery system | Rapid Exchange |
| Drug Dose | 1.25 μg/mm2 |
| Coating Thickness | 2 μm |
Size Chart
| Diameter / Length | 8 mm | 13 mm | 16 mm | 19 mm | 24 mm | 29 mm | 32 mm | 37 mm | 40 mm | 44 mm | 48 mm |
| --- | --- | --- | --- | --- | --- | --- | --- | --- | --- | --- | --- |
| 2.00 mm | | MTR20013 | MTR20016 | MTR20019 | MTR20024 | MTR20029 | MTR20032 | MTR20037 | MTR20040 | MTR20044 | MTR20048 |
| 2.25 mm | MTR22508 | MTR22513 | MTR22516 | MTR22519 | MTR22524 | MTR22529 | MTR22532 | MTR22537 | MTR22540 | MTR22544 | MTR22548 |
| 2.50 mm | MTR25008 | MTR25013 | MTR25016 | MTR25019 | MTR25024 | MTR25029 | MTR25032 | MTR25037 | MTR25040 | MTR25044 | MTR25048 |
| 2.75 mm | MTR27508 | MTR27513 | MTR27516 | MTR27519 | MTR27524 | MTR27529 | MTR27532 | MTR27537 | MTR27540 | MTR27544 | MTR27548 |
| 3.00 mm | MTR30008 | MTR30013 | MTR30016 | MTR30019 | MTR30024 | MTR30029 | MTR30032 | MTR30037 | MTR30040 | MTR30044 | MTR30048 |
| 3.50 mm | MTR35008 | MTR35013 | MTR35016 | MTR35019 | MTR35024 | MTR35029 | MTR35032 | MTR35037 | MTR35040 | MTR35044 | MTR35048 |
| 4.00 mm | MTR40008 | MTR40013 | MTR40016 | MTR40019 | MTR40024 | MTR40029 | MTR40032 | MTR40037 | MTR40040 | MTR40044 | MTR40048 |
| 4.50 mm | MTR45008 | MTR45013 | MTR45016 | MTR45019 | MTR45024 | MTR45029 | MTR45032 | MTR45037 | MTR45040 | MTR45044 | MTR45048 |
Contact your country local Meril sales representative for availibility of sizes highlighted in blue
Product IFU
Note: IFU will be displayed after MDR Certification