DAFODIL PERICARDIAL BIOPROSTHESIS
Dafodil Pericardial Bioprosthesis is Triple Composite biomechanically engineered valve. It combines the latest engineering advancements with the benefits of bovine pericardial tissue.
Pericardial tissue and Elgiloy stent material are both known for their optimal intrinsic properties for valve manufacture.
Integrated processes such as Unique Tissue fixation, Advanced Tissue Thickness Matching Technology for Uniformity, and Tissue Deflection Testing enable leaflets to be accurately matched.
Position-specific design answers the challenging requirements of the mitral & aortic position.
Unique Delivery System For Mitral Position.
EASE OF IMPLANTABILITY
EXCELLENT HEMODYNAMICS
DURABILITY
UNIQUE DELIVERY SYSTEM FOR MITRAL VALVE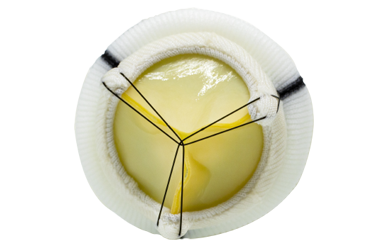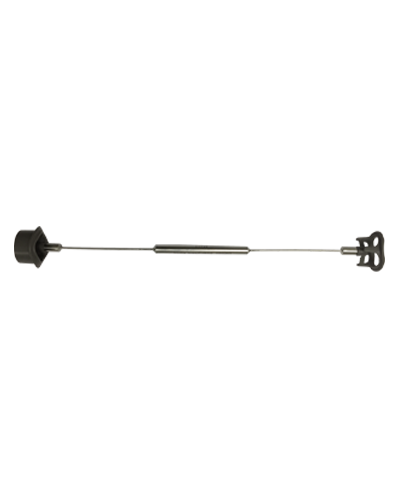 Low profile eases insertion and aortotomy closure, maximizes coronary ostia clearance, specially designed commissure posts ease insertion and enhance knot tying.
Suture markers aid in valve orientation and suture placement. Anatomical sewing ring provides an optimal Natural fit.
Specially Enginered for Enhanced Durability, Improved Tissue Fixation & Patented Anticalcification of Pericardium
Specially Designed Unique Delivery System for Ease of Implant in Mitral Position.
Best in class EOAs and low gradients documented.
Indication

Please review the Instructions for Use prior to using these devices for a complete listing of indications, contraindications, warnings, precautions, potential adverse events and directions for use.
Product Specifications
DafodilTM Aortic is Specially Designed for Supra Annular Placement & Best in Class EOAs Hemodynamics. Dafodil Mitral is Designed for Supra Annular Placement with Low Profile & Special Delivery System. Special Sizer Sets for Supra Annular Implantation.
Size Chart
| | | | | | |
| --- | --- | --- | --- | --- | --- |
| Aortic Valve Sizes | 19 mm | 21 mm | 23 mm | 25 mm | 27 mm |
| Mitral Valve Sizes | 23 mm | 25 mm | 27 mm | 29 mm | 31 mm |
Different Size Sets for Aortic & Mitral Position
Clinical Data
| Sr.No. | Name of Study | Sample Size | Location | Status | Link |
| --- | --- | --- | --- | --- | --- |
| 1 | Dafodil-1 | 136 | Domestic | Follow-up Ongoing | Know more |
Product IFU
Note: IFU will be displayed after MDR Certification