CLINIQUANT-MICRO SEMI-AUTO BIOCHEMISTRY ANALYZER
CliniQuantTM Micro is a compact, semi-automated biochemistry analyzer for routine chemistries and turbidimetric immuno-assays.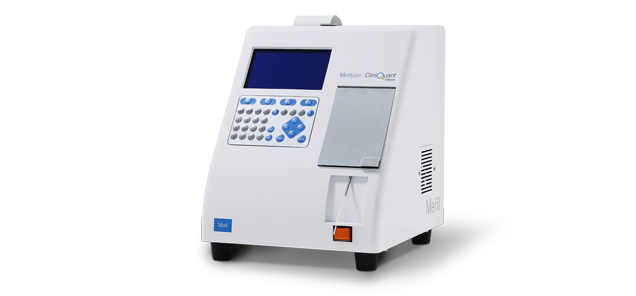 An interactive LCD touch screen, self diagnosis and copy test function, re-run option makes it easy to use.
Improved efficacy and accuracy with 8 channels fibre optical system, monochromatic and bichromatic reading, reading speed of 6.5 secs at single wavelength, 16 secs at dual wavelength.
Reading and calculation modes include absorbance mode, qualitative, semi–quantitative and quantitative mode, reverse cut off mode and multi-standard mode with option up to 10 standards.
Calibration curve types include multi point, conc. log, log – log, linear, OD log.
Inbuilt quality control for up to 4 levels control sera.
Display and printing levey – Jennings graph.