NEXGEN
Bare metal stent
NexGenTM provides the platform for BioMime DES. NexGenTM is an ultra-thin 65 µm strut thickness bare metal stent.
Hybrid stent design with closed cells (on both ends of the stent) & open cells (in the middle) allows for Morphology Mediated Expansion for adequate conformability and lesser edge dissections.
Stent design features non-linear S links & Y connectors allowing for high flexibility and adequate side branch access.
Strut width variability ensures optimal radial strength.
NEXGEN IS THE STENT PLATFORM FOR BIOMIME DES; SAFETY AND EFFICACY OF BIOMIME HAS BEEN PROVEN IN MERIT TRIALS WITH CONSISTENT DATA IN MORE THAN 1,700 PATIENTS UPTO 5 YEARS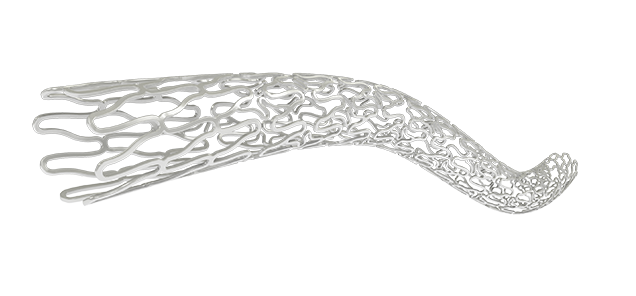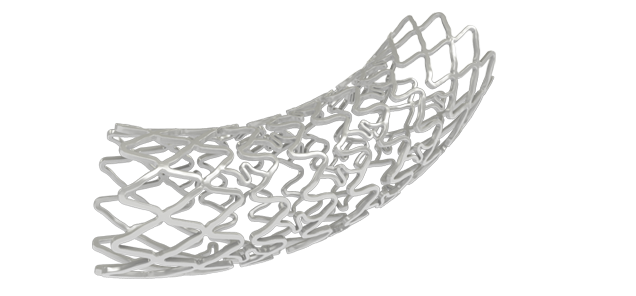 Ultra-thin 65 µm strut thickness with Strut Width Variability for optimal radial strength and conformability.
Morphology Mediated Expansion for Lesser Edge Dissections.
Novel Hybrid Cell Design with Open cells in the middle for Adequate Side Branch Access.
NEXGEN Angioplasty- Treatment for Coronary Artery Disease
Atherosclerosis refers to the buildup of fats, cholesterol and other substances in and on your artery walls called as plaque, which can restrict the blood flow. Angioplasty is a procedure to restore the blood flow to the heart muscle without open-heart surgery. Know more here.
Product Specifications
| | |
| --- | --- |
| Stent material | Cobalt Chromium L605 |
| Stent Strut thickness | 65 µm |
| Stent architecture | Hybrid Cell Design with Non-Linear links |
| Delivery system | Rapid Exchange |
Size Chart
| DIAMETER / LENGTH | 8 MM | 13 MM | 16 MM | 19 MM | 24 MM | 29 MM | 32 MM | 37 MM | 40 MM | 44 MM | 48 MM |
| --- | --- | --- | --- | --- | --- | --- | --- | --- | --- | --- | --- |
| 2.00 mm | | NXG20013 | NXG20016 | NXG20019 | NXG20024 | NXG20029 | NXG20032 | NXG20037 | NXG20040 | NXG20044 | NXG20048 |
| 2.25 mm | NXG22508 | NXG22513 | NXG22516 | NXG22519 | NXG22524 | NXG22529 | NXG22532 | NXG22537 | NXG22540 | NXG22544 | NXG22548 |
| 2.50 mm | NXG25008 | NXG25013 | NXG25016 | NXG25019 | NXG25024 | NXG25029 | NXG25032 | NXG25037 | NXG25040 | NXG25044 | NXG25048 |
| 2.75 mm | NXG27508 | NXG27513 | NXG27516 | NXG27519 | NXG27524 | NXG27529 | NXG27532 | NXG27537 | NXG27540 | NXG27544 | NXG27548 |
| 3.00 mm | NXG30008 | NXG30013 | NXG30016 | NXG30019 | NXG30024 | NXG30029 | NXG30032 | NXG30037 | NXG30040 | NXG30044 | NXG30048 |
| 3.50 mm | NXG35008 | NXG35013 | NXG35016 | NXG35019 | NXG35024 | NXG35029 | NXG35032 | NXG35037 | NXG35040 | NXG35044 | NXG35048 |
| 4.00 mm | NXG40008 | NXG40013 | NXG40016 | NXG40019 | NXG40024 | NXG40029 | NXG40032 | NXG40037 | NXG40040 | NXG40044 | NXG40048 |
| 4.50 mm | NXG45008 | NXG45013 | NXG45016 | NXG45019 | NXG45024 | NXG45029 | NXG45032 | NXG45037 | NXG45040 | NXG45044 | NXG45048 |
Product IFU
Note: IFU will be displayed after MDR Certification