FILAPROP MESH SOFT
"Gentle yet Secure Fixation". Strong and durable light weight Polypropylene material maintains consistent strength
FilapropTM Soft Mesh comprises of reduced Polypropylene filament diameter and distinct knitting pattern offers Soft feel, Elasticity, Excellent strength and Facilitates Easy Positioning.
LIGHT WEIGHT POLYPROPYLENE MESH
NONABSORBABLE POLYPROPYLENE CONTENT
ROUND MESH EDGES
UNIQUE INTERLOCKING KNITTING
EXTENSIBILITY ACROSS X & Y AXIS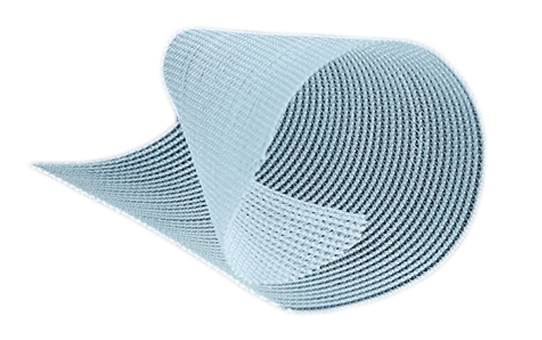 Light weight mesh offers better patient comfort
Offers long term tissue support
Offers better patient comfort.
Provides strength to the mesh and in turn, supports tissue structure.
Provides flexibility and elasticity to the mesh, maintaining the shape as per the body's movements.
Indication
Open and Laparoscopic Inguinal Hernia
Open Ventral Hernia Repair
TEP / eTEP / TAPP/ Rive's Stoppa / eRS / TARM / eTEP / TAR / eTAR
Product Specifications
| | |
| --- | --- |
| Structure | Knitted mesh |
| Colour | Colourless |
| Chemical composition | Polypropylene |
| Thickness | 0.34 mm |
| Sizes | 6cm x 11cm, 7.6cm x 15cm, 10cm x 15cm, 12cm x 15cm, 12cm x 18cm, 15cm x 15cm, 15cm x 20cm, 15cm x 30cm, 30cm x 30cm |
| Pore Size | 0.8 mm x 1.0 mm |
| Weight | 45 gsm |
| Burst Strength | 81.29N/cm2 |
| Type of absorption | Non-absorbable |
| Sterilization | Ethylene oxide |
Product IFU
Note: IFU will be displayed after MDR Certification