FILAPRON POLIGLECAPRONE SUTURES
Poliglecaprone Sutures
FILAPRONTM is a reliable choice for scarless sub-cuticular suturing. FILAPRONTM (Polyglecaprone 25) is a dyed/undyed short-term absorbable synthetic monofilament suture composed of poly (glycolide-co-caprolactone).
RETAINS 60-80% KNOT TENSILE STRENGTH FOR UP TO 7 DAYS
COMPLETE MASS ABSORPTION WITHIN 90 TO 120 DAYS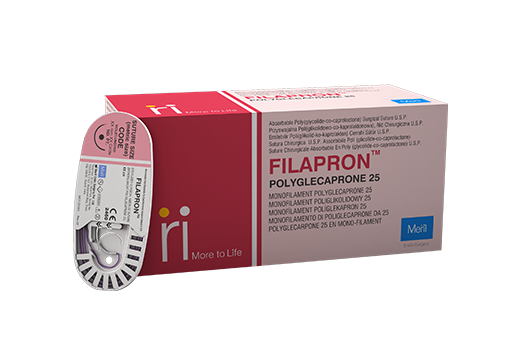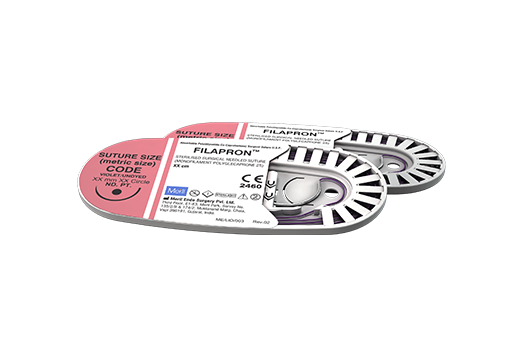 Short-term absorption profile.
High knot pull tensile strength.
Excellent handling properties.
Indication
Indicated for use in general soft tissue approximation and/or ligation where short term wound support is desired
Preferred choice for subcuticular suturing