AUTOQUANT 100I/AUTOQUANT 100 AMARA
AutoQuant 100 AmaraTM is a Fully Automated Random Access Analyzer with throughput of 100 tests per hour. It is ideal for a laboratory which intends to shift to fully auto-analyzer from manual or semi-auto analyzers. AutoQuant 100 AmaraTM includes all features from intelligent sample management & remote system diagnostics to autodilution, calibration & QC etc.
ONBOARD COOLING & ONBOARD LAUNDRY SYSTEM
AUTOEXECUTION OF RERUN FUNCTION WITH DEFINED AUTO-DILUTION FACILITY
PROCESSING OF EMERGENCY SAMPLES CAN BE DEALT WITH
WINDOWS BASED SOFTWARE, COMPACT DESIGN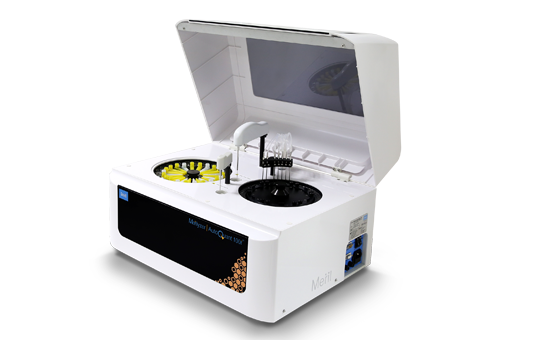 Reagents are maintained at right temperature for optimum accuracy.
Intelligent sample management.
Preference given as per priority of patient's needs.
Offers ease of operation.
Product IFU
Note: IFU will be displayed after MDR Certification