CELQUANT 3I
Differential Dual Chamber Analyzer
Fully Automated 3 part differential Dual Chamber Analyzer with independent haemoglobin measurement system. 20 parameters and 3 histograms for WBC, RBC and PLT.
AUTOMATIC SAMPLE LOADING, MIXING AND TESTING
THROUGHPUT: 35 SAMPLES/HOUR
20000+ PATIENT RESULT STORAGE
FLOATING DISCRIMINATORS
WHOLE BLOOD AND PRE-DILUTED BLOOD SAMPLING MODES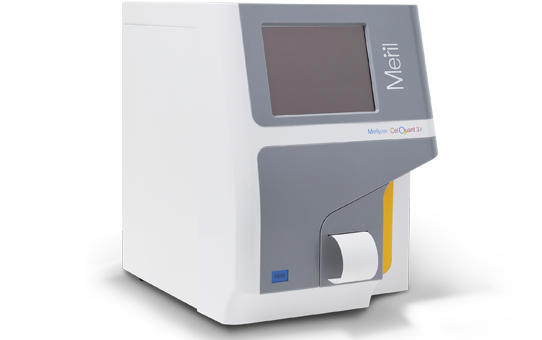 Suitable for pediatric's samples.
Accurate measurements of differential WBCs and RBCs/PLT.
Suitable for the laboratories having medium workload.
Ease of operation, intuitive software system.
Product IFU
Note: IFU will be displayed after MDR Certification