METIC
Airway Dilation Catheter
MeticTM - Airway Dilation Catheter is designed to safely dilate airway strictures with minimal mucosal trauma. MeticTM offers a safe, elegant, minimally invasive solution for airway management. It provides consistent performance for balloon endoscopy for optimal control, efficiency and performance. It offers a wide range of balloon sizes for pediatric and adult patients.
LOW - PROFILE SYSTEM
SOFT TIP CLOSED AT ONE END GUIDES DEVICE THROUGH DELICATE ANATOMY.
CUSTOM BALLOON CATHETER AND STYLET OPTIMIZED FOR AIRWAY ANATOMY.
SINGLE LUMEN CATHETER FOR QUICK INFLATION AND DEFLATION.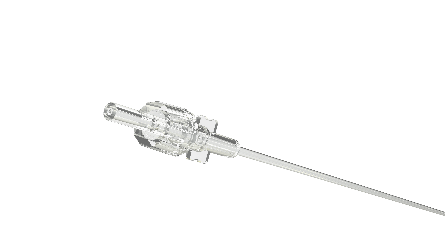 Easy access of resistant lesions.
Allows multiple dilations.
Non- compliant design maintains consistent diameter through multiple dilations.
Indication
The MeticTM - Airway Dilation Catheter is intended to dilate strictures of the airway.
Product IFU
Note: IFU will be displayed after MDR Certification