FILAMIDE NYLON SUTURES
Nylon Sutures
FILAMIDETM has versatility in application along with exceptional knot security. It is a non-absorbable synthetic monofilament suture made of polyamide 6 and polyamide 6.6 (dyed black).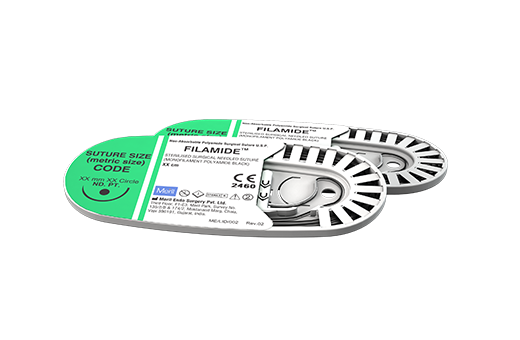 Flexible, easy to handle and tie.
Smooth passage through tissue.
Excellent histocompatibility.
Indication
Preferred choice in skin closure (intracutaneous, subcutaneous), plastic and reconstructive procedures, microsurgery procedures, ophthalmic procedures and ligatures.